Uncover 15 Healthy Soft Food Recipes Carefully Curated By A Registered Dietitian Who Specializes in Dental Health. Get Ready For Nutrient Packed Minimal Chewing Goodness!
In today's fast-paced world, we often find ourselves rushing from one task to another, leaving little time to figure out what healthy foods to eat. Throw in having oral surgery coming up and be told by your dentist or oral surgeon you'll need to be eating soft foods for the days or weeks following your procedure.
And you may be wondering, okay what soft food recipes can I whip up that will be not only healthy but healing and tasty?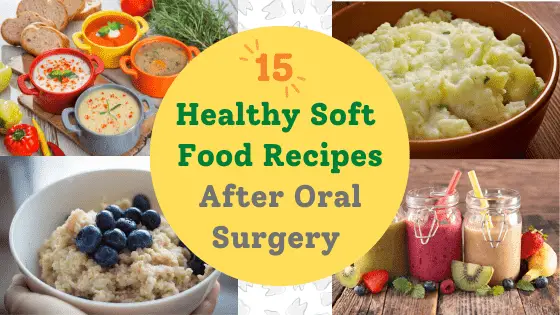 Well, welcome fortunately you've come to the right place. Whether you are looking for creamy soups, mashed potatoes, protein-filled smoothies or dessert healthy alternatives, this blog will give you a variety of delicious and nutritious soft food recipes.
In This Post You'll Find…
15 curated recipes and provided links to each one. And nope, I didn't just pick the first recipe that showed up on the search results
Each recipe was chosen based on high star ratings from the highest number of reviews I could find. On top of that, I reviewed the recipes and made sure they included nourishing ingredients.
Plus, I included some modification suggestions for each recipe to increase nutrients that are specific to oral surgery healing. Hope you enjoy and please let me know your feedback in the comments!
PS. before you dive into this, the recipes and information in this post is just for educational and idea purposes, please follow your dentist, surgeon and/or healthcare team's guidelines and protocols surrounding food before and after your procedure.
PPS. To access the recipes just click on the recipe name link. Pictures provide are just examples, you'll find the actual delicious soft food recipe pictures in the recipes.
15 Nutritious Soft Food Recipes
Recipe from Hurry The Food Up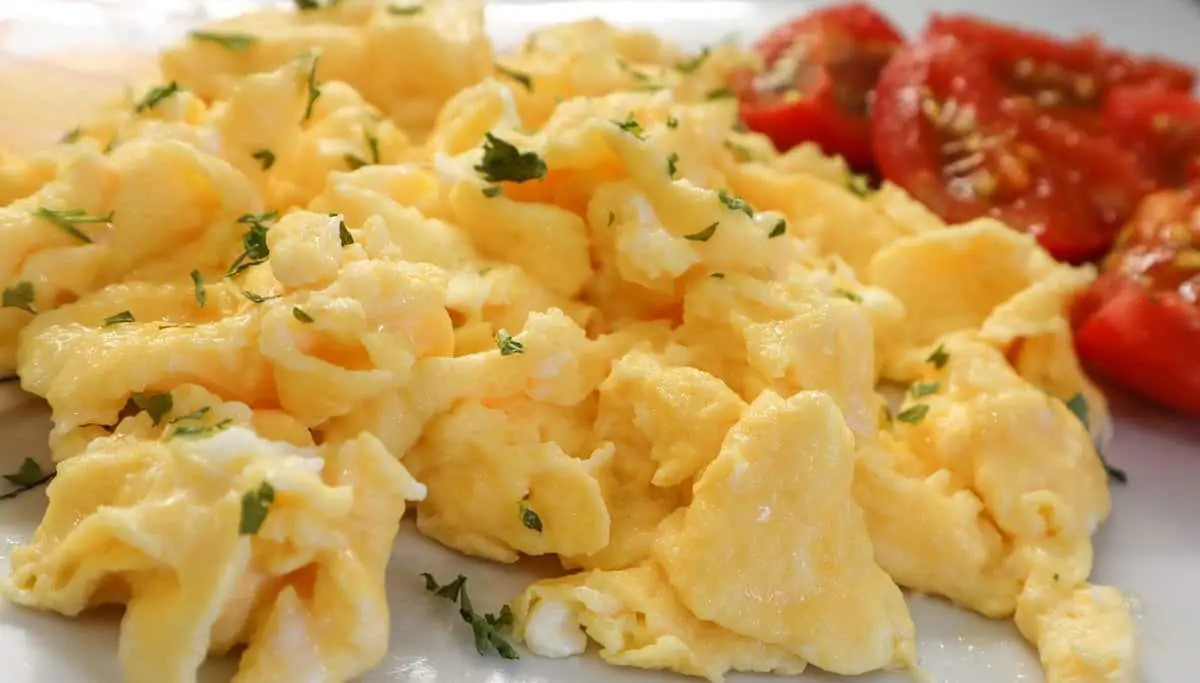 Eggs are packed with protein along with carotenoids, while cheese is packed with calcium. If you're curious about what carotenoids their health benefits, learn all about that in Dental Meal Plan's other blog post "21 Healthy Foods That Are Orange".
If you want to increase the probiotic and calcium content, try adding about one tablespoon of plain kefir and one to two tablespoons of milk to whisk into the eggs. This recipe calls for whole grain bread, which I would suggest omitting on a soft food diet.
Recipe from The Lemon Bowl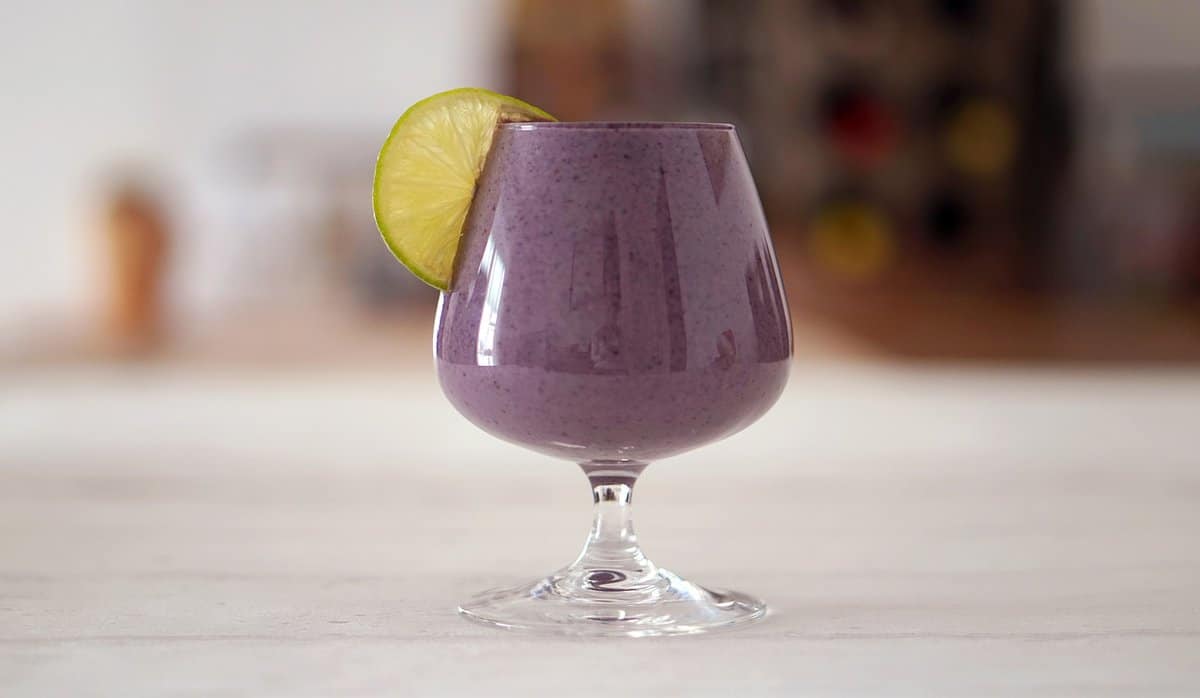 Of course, protein is critical for healing add in blueberries and kale and you've got a drink filled with an array of macro and micronutrients your body will thank you for in a time of recovery.
Recipe from Feel Good Foodie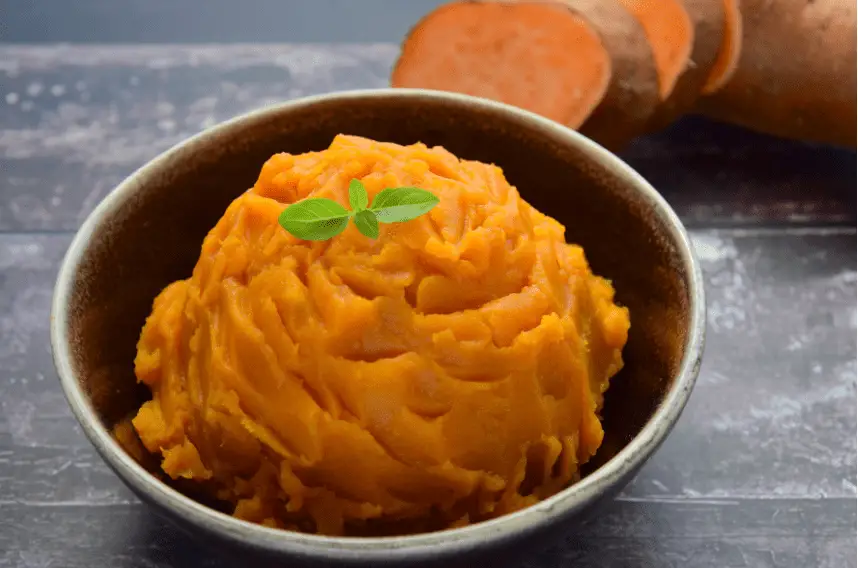 Sweet potatoes are an orange vegetable that is packed with vitamins A, and C, some B vitamins, and potassium. Yup, nutrients that support you when you are on the mend.
With this recipe, you can up the anti-inflammatory properties by adding ¼ – ½ teaspoon of ground turmeric. And, if you are trying to reduce chewing you can always omit the fresh thyme sprigs.
Recipe from Feel Good Foodie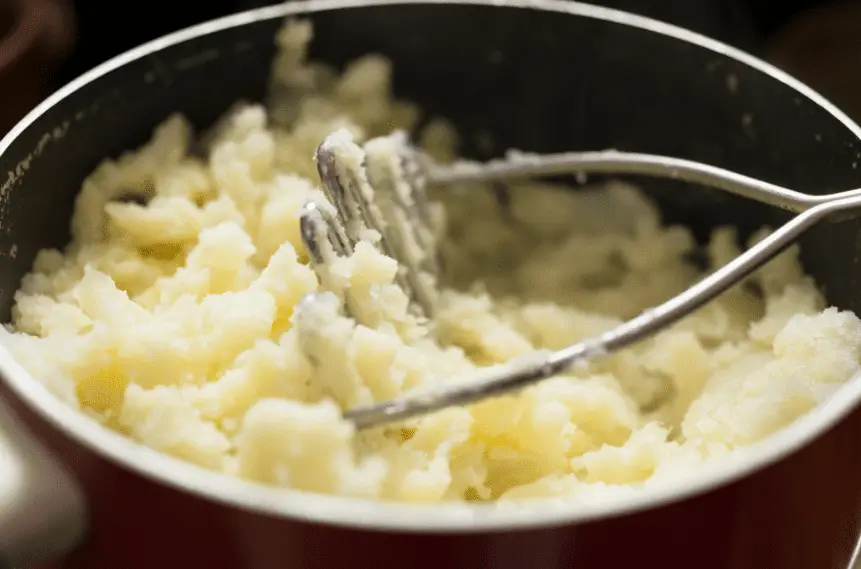 Another potato that is packed contains potassium, vitamin C and a healthy carbohydrate source. You can up the protein and electrolyte content by using bone broth in place of low sodium vegetable brother. In addition, to increase the anti-inflammatory content you can throw in a few dashes of ground turmeric.
Recipe from Tastes Better From Scratch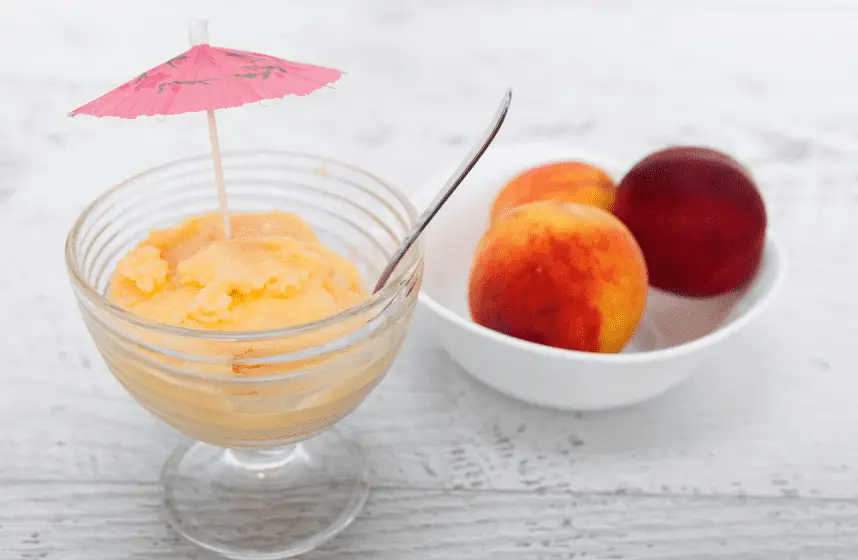 Greek yogurt is a great source of protein and peaches are a good source of vitamins A and C.   If you're looking to add even more healing nutrition to this recipe, try adding a ½ to one scoop of unflavored collagen powder or protein powder.
Recipe from Well Plated
Oats help manage blood sugar levels and contain fiber that helps support your gastrointestinal tract. Although you may not think that is straightforwardly related to nutrients that heal your mouth, every aspect of your body is connected so these nutrients indirectly and directly support a speedy recovery.
For this recipe, you can add one to two scoops of protein or collagen powder to up the protein amount. In addition, if you do not have access to fresh nutmeg, ground nutmeg is a great option.
Recipe from Cookie and Kate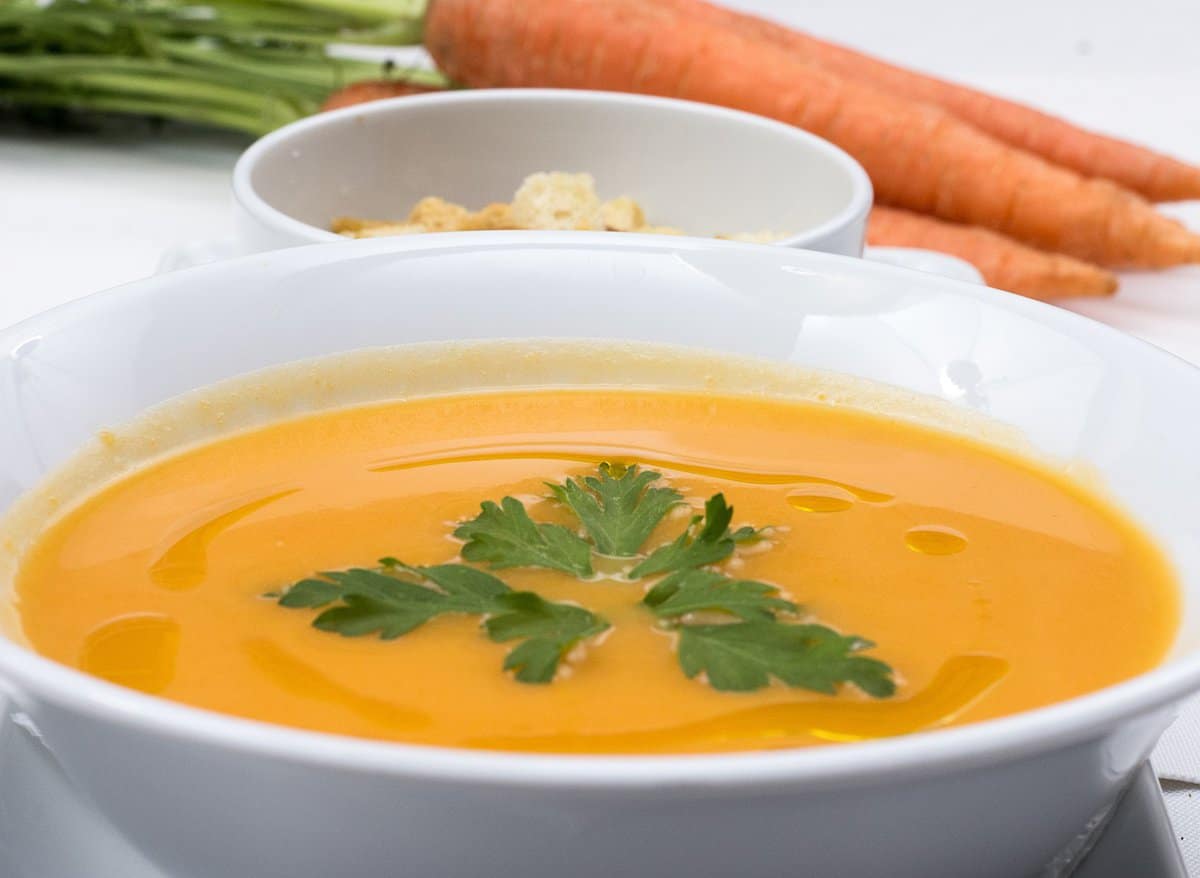 Carrots are yet another orange vegetable that is packed with carotenoids as well as vitamins B6 and C. Just like with the Yukon Gold Potatoes recipe you can increase the protein and electrolyte amounts by substituting vegetable broth with bone broth.
Recipe from Fifteen Spatulas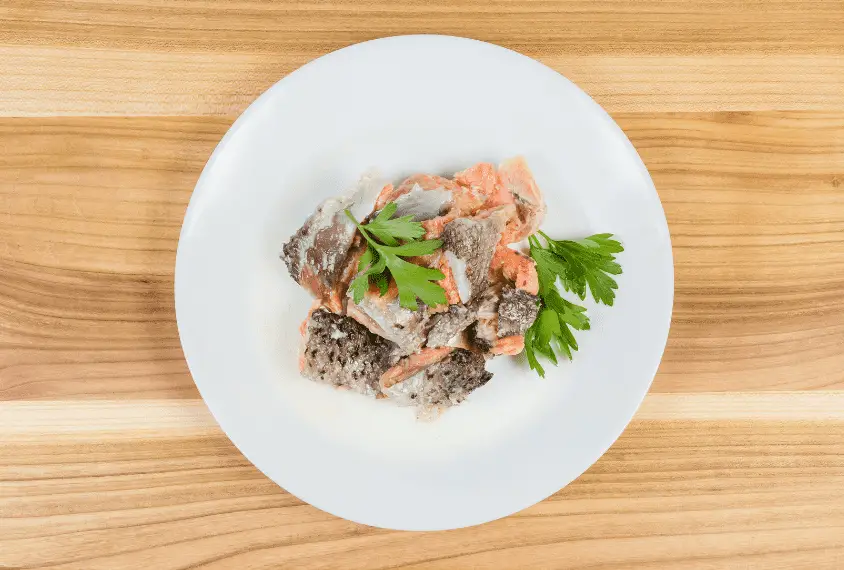 Salmon is an amazing source of omega-3. A nutrient that provides your body with anti-inflammatory and heart health benefits. If you are looking to get the most omega-3 amount from salmon, try picking wild-caught over farm-raised salmon.
On top of that, to reduce chewing and keep the food soft you can omit the freshly sliced scallions and fresh chopped dill.
Recipe from All Recipes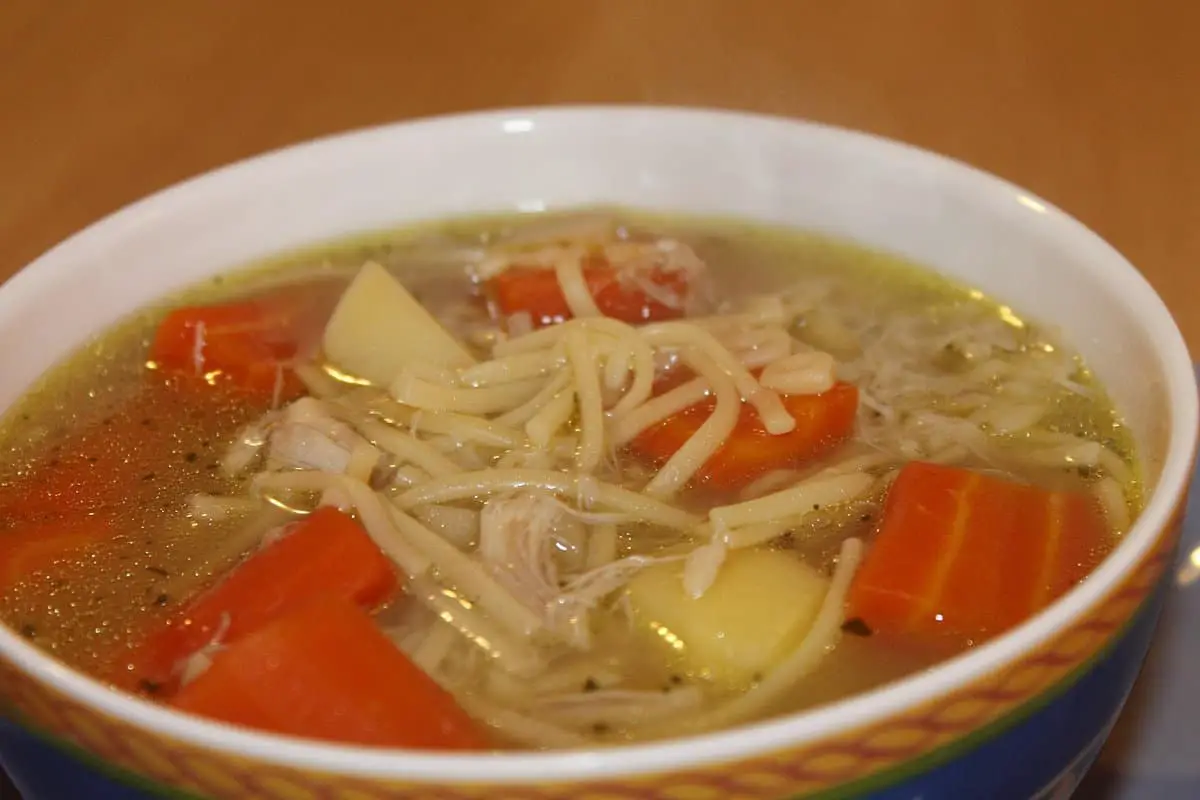 A sick day, feel better classic dish! Chicken noodle soup is packed with quality protein along with an anti-inflammatory and general healing variety of nutrients.
For this recipe, if you want to add even more protein try using bean or chickpea noodles in place of egg noodles. Just like suggested with some other recipes, you can increase the anti-inflammatory properties by adding in a few dashes of ground turmeric.
Recipe from Minimalist Baker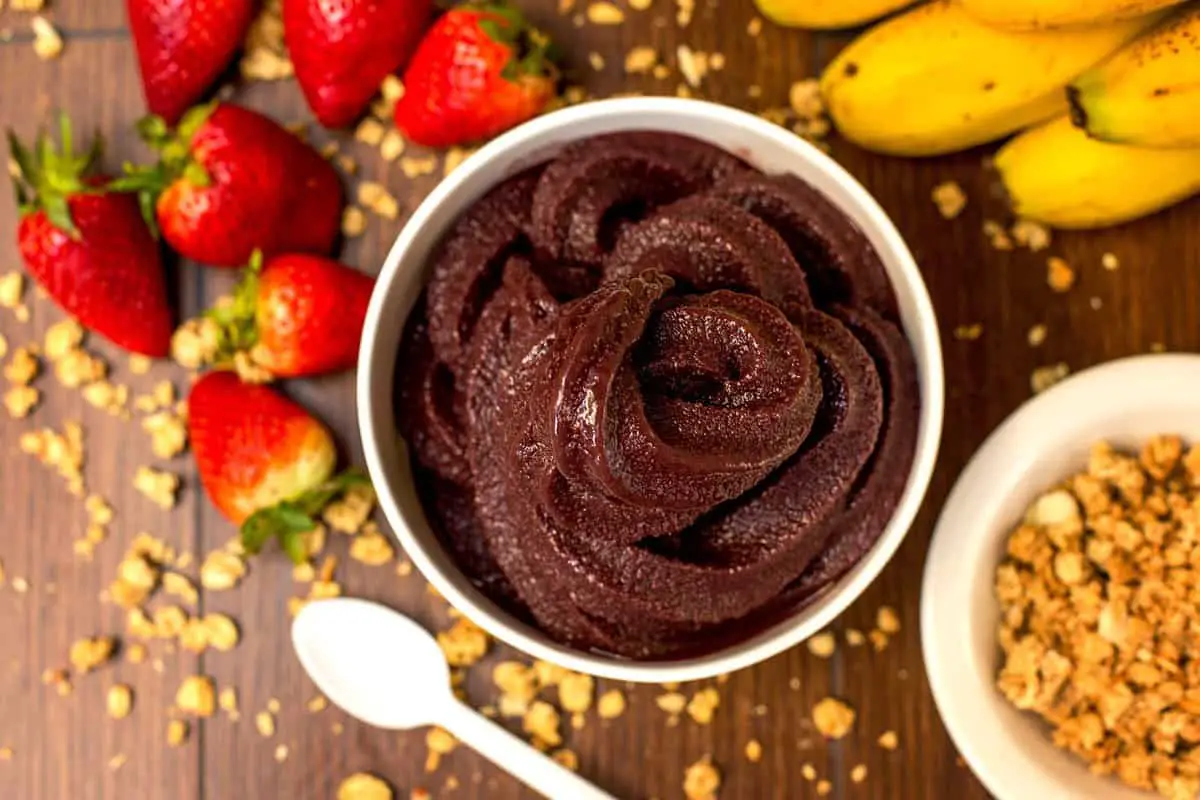 If you are tired of drinking your meals, then this smoothie bowl is a lovely alternative. The berries are packed with antioxidants, and you'll be sipping on some omega-3 with the ground flaxseeds.
As the goal here is to keep the food soft and reduce nuts and seeds, I'd suggest omitting the granola and substituting ground flaxseed in place of the chia seeds. Additionally, try mixing in the hemp, ground flaxseed and shredded coconuts to reduce any sort of chomping down.
Recipe from The Endless Meal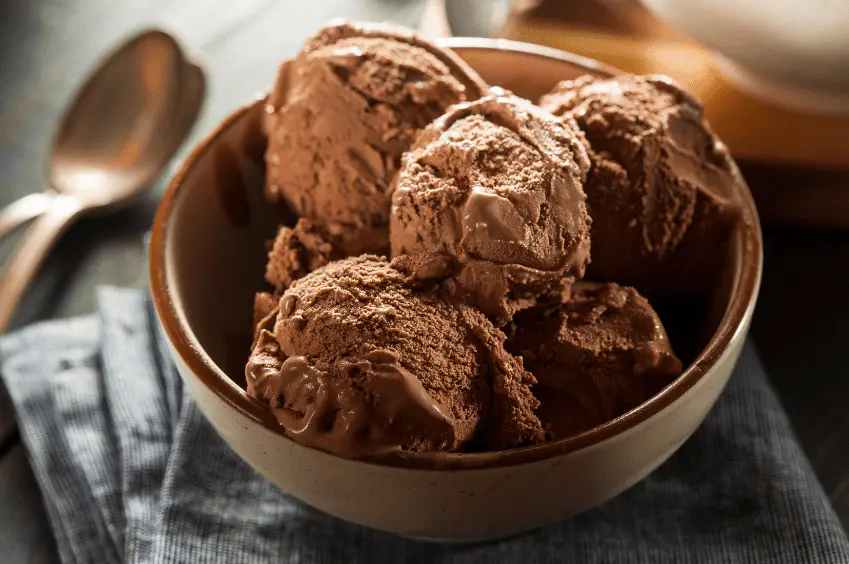 This one is a tasty healthy alternative to the classic chocolate ice cream. The cocoa powder is packed with antioxidants, and bananas with potassium and nut butter are a great source of healthy fats!
There isn't much I'd recommend altering in this recipe, it is great as is. However, if you are looking to amp up the protein amount, you can try adding one to two tablespoons of chocolate protein powder.
Recipe from Well Plated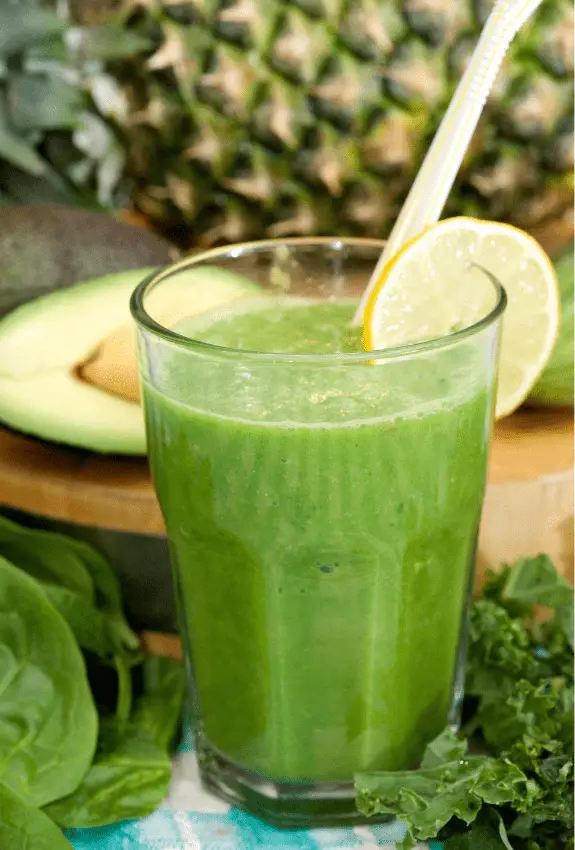 Did you know pineapple is the only food that contains the enzyme bromelain? It's an antioxidant that helps manage or reduce inflammation. If that fun fact piqued your interest you can dive into more of the details on pineapple's bromelain enzyme in my other blog post "Does Pineapple Juice Help With Wisdom Teeth?".
Furthermore, kale is considered a powerhouse nutrient-packed vegetable since it contains things like vitamins A, B6, C, K, folate and manganese to name a few. So, you can imagine it's a pretty great veggie to consume when trying to recover from surgery.
The kale pineapple smoothie is yet, another recipe I wouldn't alter too much. But, if you want to increase your vitamin D intake try using milk fortified with vitamin D as part of the smoothie.
Recipe from All Recipes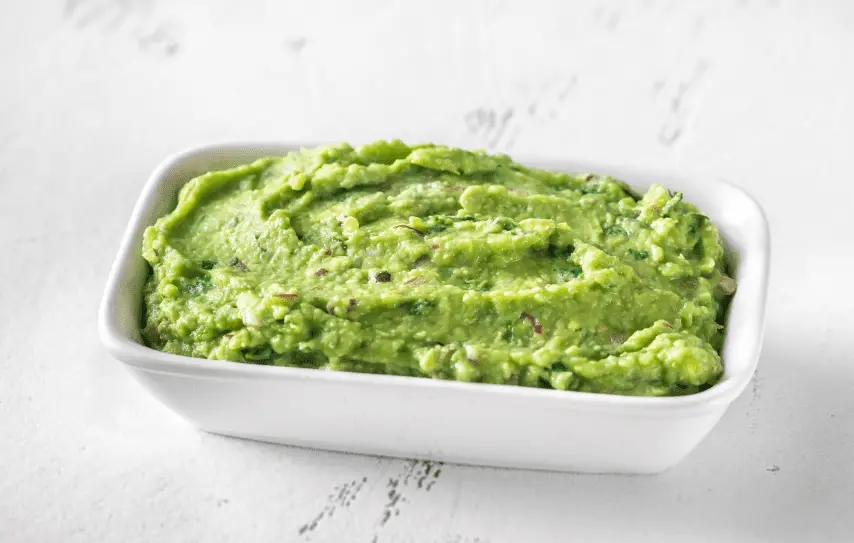 Avocado continues to be a trendy health food these days and for good reason. Avocadoes are packed with potassium, and fiber and are an awesome source of healthy fats.
Guacamole is a fantastic way to enjoy avocadoes in a soft food format. To reduce the spiciness of this recipe try omitting the cayenne pepper. To minimize chewing you can leave out the fresh chopped cilantro.
Lastly, if you are looking to add more nutrients try adding some feta cheese crumbles. This will give you some probiotics and more protein!
Recipe from Culinary Hill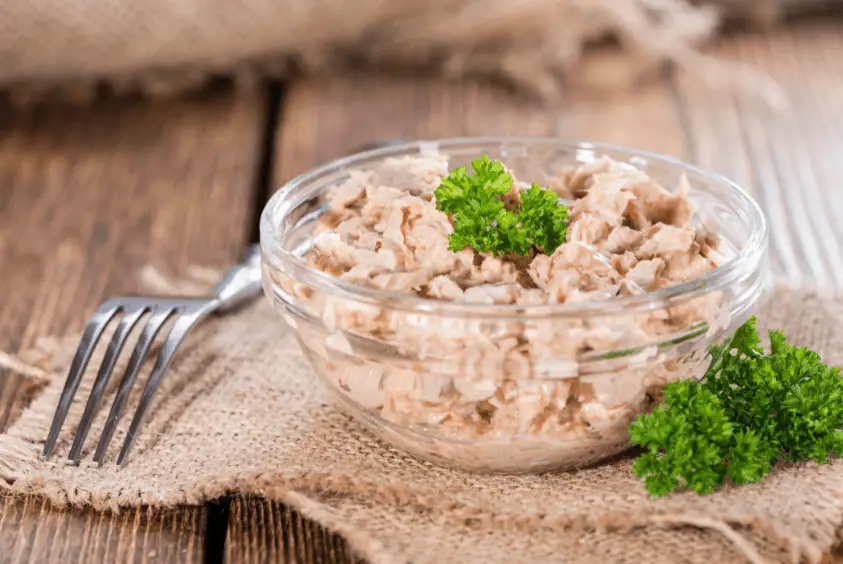 Tuna is another source of omega-3 and quality protein. By now it may come as no surprise, but you can up the anti-inflammatory properties by adding some dashes of ground turmeric. And to make it softer aka (also known as) reduce chewing you can nix the chopped celery from this recipe.
Recipe from Food Network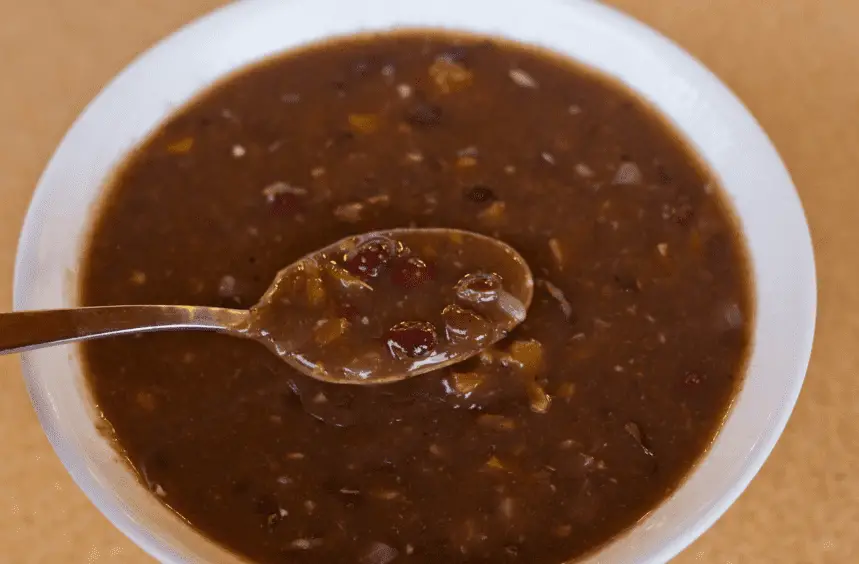 Beans are another food that is filled with fiber along with protein. Two nutrients are important when it comes to general well-being and potentially helping you get better faster.
Depending on what surgery you had done and the guidance your care team has given you, you may be advised to stay clear of spicy foods for a little bit.
So, to reduce the soup's spice you can omit the chilli powder. On top of that, to minimize chewing feel free to leave out the scallions and cilantro.
General Soft Food Recipe Suggestions
So, if you read this entire post, you may have noticed some ingredient substitutions or additions were frequently mentioned. That's because when it comes to fueling your body with post-surgery healing nutrients some foods may help fuel your recovery.
If a recipe includes black pepper, you can add turmeric. Black pepper increases turmeric absorption and turmeric aids in reducing or managing inflammation. Additionally, if a recipe calls for vegetable or chicken broth you can try using bone broth instead. Bone broth is a great source of protein, especially collagen, which is an important nutrient for solid muscles and supporting gum regrowth and strength.
Collagen or protein powder are great way to increase protein intake and can easily be added to smoothies, frozen yogurt or nice cream recipes.
Final Thoughts
Being on a soft food diet doesn't have to be boring, limiting leaving you longing for your favorite chips or crunchy sandwich. With some planning, you can enjoy nourishing, tasty and flavorful soft foods that not only fuel your healing but bring you joy and contentment.
As always, this post is just educational. Please follow your doctor and healthcare team's guidance when it comes to what is okay for you to eat after oral surgery.
Any questions or for more information on soft food recipes and meal plan services, please head on over to my contact page and reach out.
Cheers to Delicious Yet Nutritious Soft Food Recipes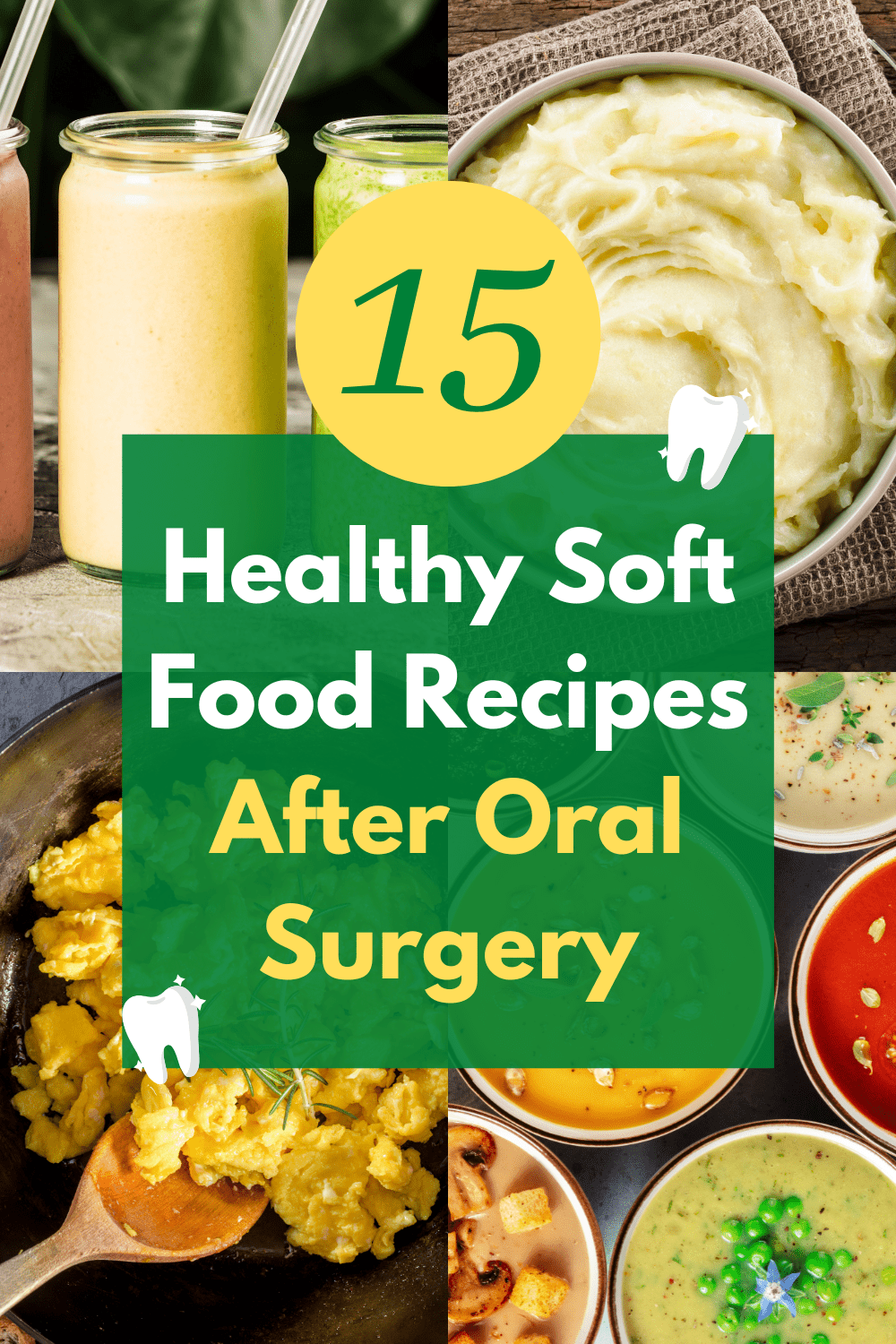 Additional Sources
15 Healthy Soft Food Recipes After Oral Surgery